Hey, here is Choco Zhou, a China-based illustrator.
I graduated from Cambridge School of Art (2021), majored in Children's Book Illustration MA. It's delight to share that I got distinction degree in the end, which encouraged me a lot keep working on picturebooks making.
Talking about my illustration, the idea of content is always my priority consideration. I have a passion for observing and capturing amusing feeling in daily life. This reminds me life is not that so hard XD
As you can see, I'm obsessed with food and cooking now (thanks to the loooooong time lockdown)! As a result , the close contact with food has shaped my attitude to life and drawing. Hope you will enjoy my works!
RESUME

2021 MA Children's Book Illustration, Cambridge School of Art
2012 BA Visual Communication Design, Hubei Institute of Fine Arts

NOMINATIONS AND AWARDS

Higly Commended
MacMillan Prize for IIllustration 2021
Silver Award
Key Colours Competition China 2021
Finalists Prize
BIBF Ananas Internatioanl Illustration Exhibition 2021
Selected for dPICTUS unpublished picturebook showcase 3 2021
Merit Award
The 9th Hiii Illustration International Competition 2021
Honorable Mention
3x3 professional show no.19 2022
What's for din-din tonight?
picturebook published in 2023

digital


What's for din-din tonight? This is a main project during my master stage in Cambridge School of Art.

Under the impact of the epidemic, everyone experienced a long period of isolation. It made people painful, be bored, but also found some new entertainment - such as cooking. What's for din-din tonight? Two kids in pajamas were discussing tonight's menu mischievously. Even the usual sandwiches and instant noodles can be playful. I made this project dedicating to our lockdown life.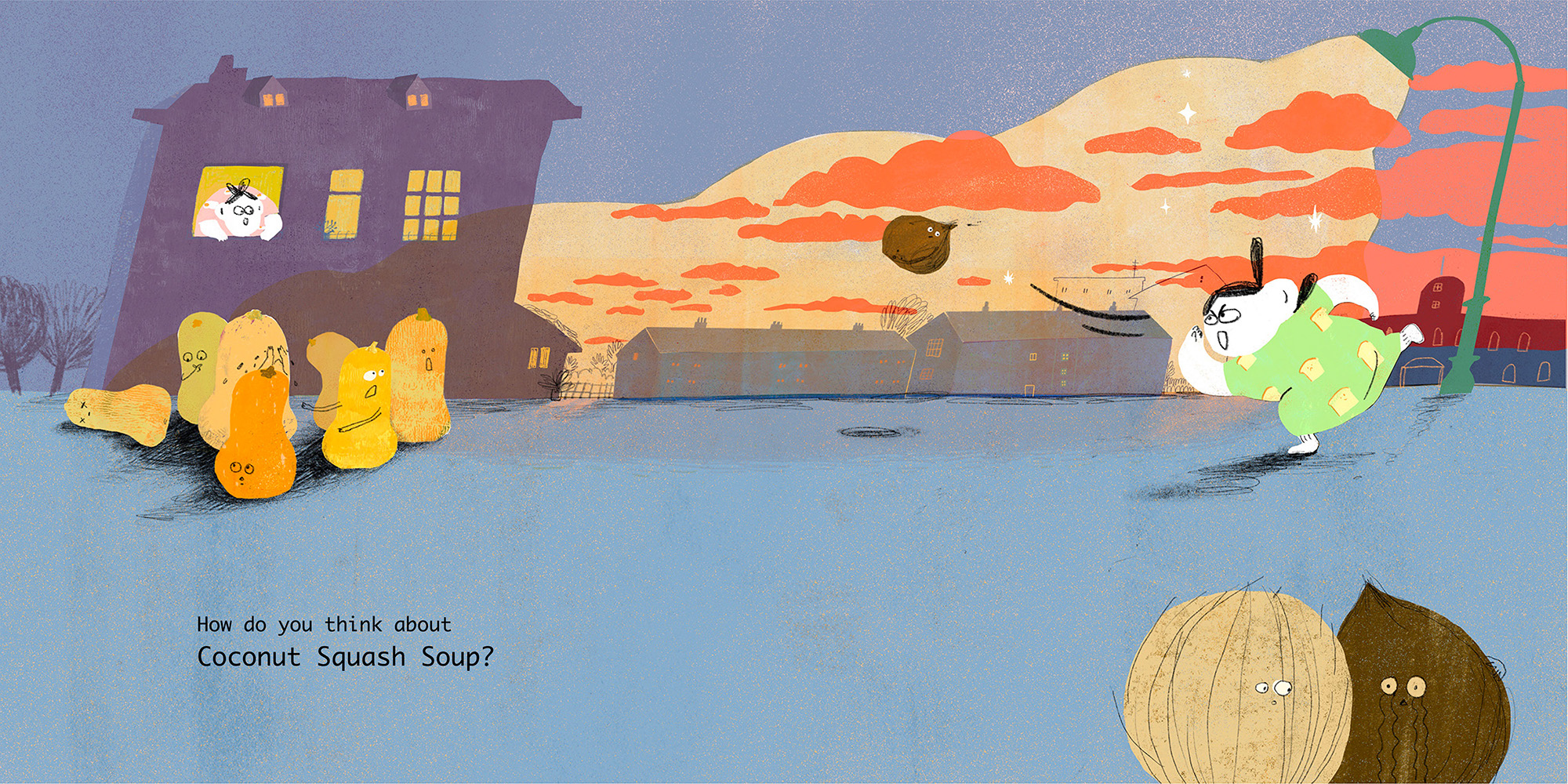 risoprint for character design


︎ This project has been selected in The Macmillan Prize (2021) Highly Commended category



photo from graduate show at Candid Arts Gallery



Today's Bakery for Changsha

illustration and VI design
2022



This is an illustration that I commissioned from a baking store in Changsha, China. It's a whole new brand with the willingness to bring energy, fresh feeling and happiness to this city. I intended to make this illustration looks like a scroll so that viewers can look at the image from any spot. Residents inside this city relate to bakeries in various ways. They eat it, celebrate it and use it in happy forms. The more viewers look into it, the more details they can explore!

This illustration was used as the main visual on packaging, posters and product booklet.

This project has been selected in The 3x3 professional show no.19 (2022) advertising category




I also did the logo and vi design for this brand/store.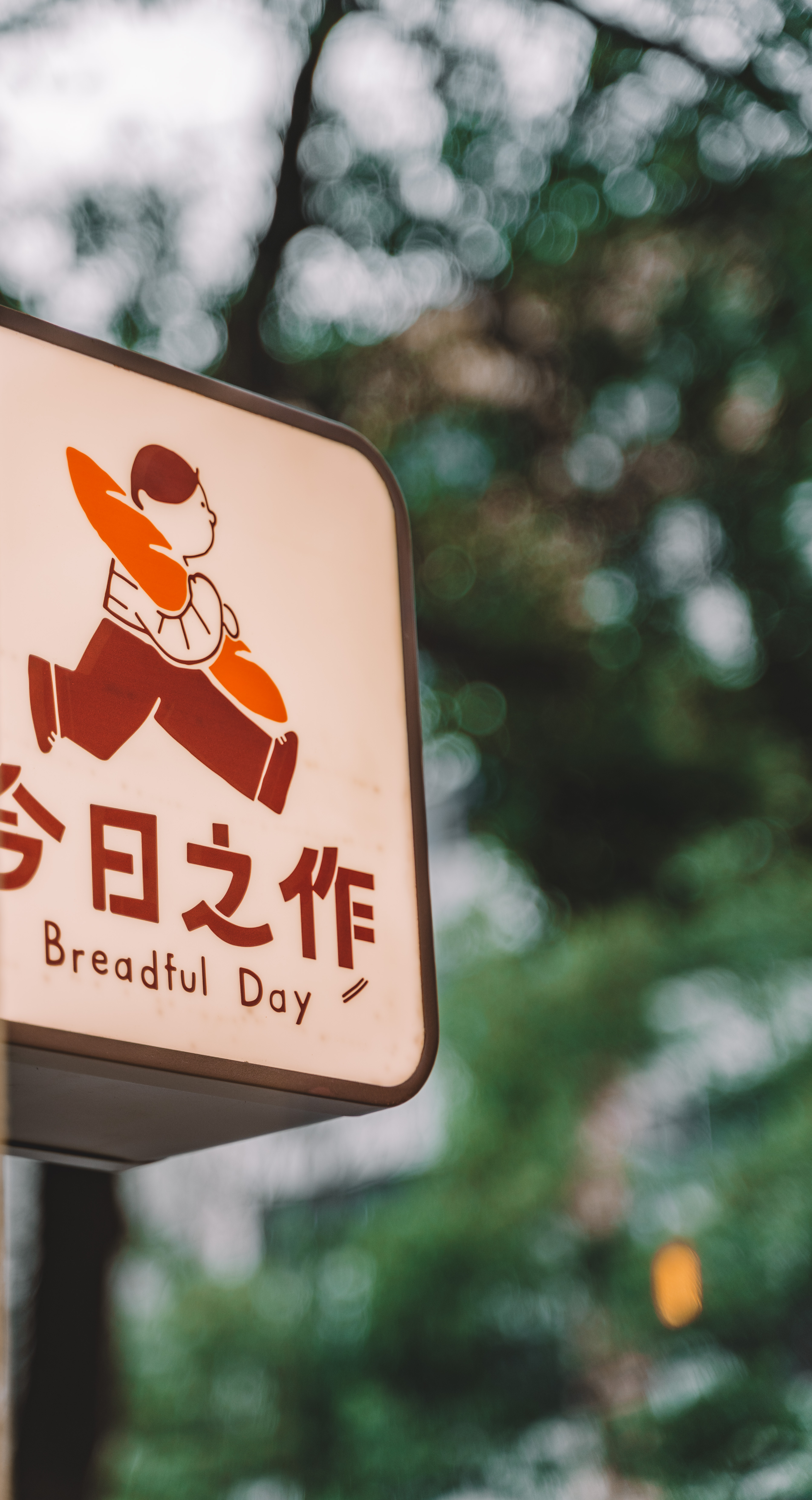 My Clarins_natural ingredients map

illustration
2022



An illustration for a cosmetic brand My Clarins. The theme is to express the natural ingredients in a particular cream product. This image was used for an social media communication event.